Contracting with Glacier Technologies
A Government-wide acquisition contract, better known as a GWAC, is a task order system established by a federal agency to make commercial products and services available for use across the government. Under the GWAC program, also referred to as Multiple Award Schedules, agencies use a predetermined list of vendors to expedite the procurement of these services.
Under the GWAC program, Glacier Technologies is a prime contractor providing information technology services directly to federal agencies and authorized support service contractors. Glacier's knowledge of government services, processes and requirements helps to provide the right opportunities to customers and partners that do business with the government.
Business Development Contact Information:
Phone: 1 (915) 751-6014
Email: bd.services@glacier-tech.com
DUNS: 178221391
CAGE: 36HM0
SAM Link
Legal: Glacier Technologies, LLC
541330 – Engineering Services (Primary)
334611 – Software Reproducing
492210 – Local Messengers Local Delivery
512191 – Teleproduction and Other Post-production Services
517110 – Wired Telecommunications Carriers
517919 – All Other Telecommunications
518210 – Data Processing, Hosting and Related Services
519130 – Broadcasting and Web Search Portals
541511 – Custom Computer Programming Services
541512 – Computer Systems Design Services
541513 – Computer Facilities Management
541519 – Other Computer Related Services
541611 – Administrative Management and General Management Consulting Services
541712 – Research and Development in the Physical, Engineering and Life Sciences (except Biotechnology)
561210 – Facilities Support Services
561421 – Telephone Answering Services
561422 – Telemarketing Bureaus and Other Contact Centers
811212 – Computer and Office Machine Repair and Maintenance
John Dicus
Lead Business Opportunity Specialist
Seattle District Office / Spokane Branch
(509) 353-2513
(206) 773-3174 (cell)
Email

Small Disadvantaged Business (SDB) Small Business Administration (SBA)

RS3 – U.S. Army Responsive Strategy Sourcing for Services

TS3 – U.S. Army Tank Automotive and Armaments Command (TACOM) Strategic Services Solutions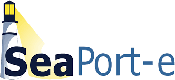 SeaPort-e – U.S. Navy SeaPort Enhanced

GSA Schedule 70 – General Purpose Commercial Information Technology Services

Army AMCOM Express – Aviation and Missile Command Expedited Professional Engineering Support Services

Department of Agriculture Information Technology Support Services (DAITSS) Copyright © 2020 Glacier Technologies, LLC